I am a text doctor, a sentence surgeon, a grammar diagnostician. I heal broken text, run a clinic for wounded words, mend fractured sentences, and reorient disorganized paragraphs. I smooth clumsy writing, vanquish business clichés, and condense run-on space filler.
Pass me your draft at any stage of development; I will upgrade it. I will imbue your text with rhythm, make it flow, make it communicate & zing.
I will help you distill your essential meaning and convey it to your reader directly and confidently. No hedging, no waffling.
As a team we will deliver smart and readable corporate comms to your target audience. One way to do that is the electronic newsletter.
Strategy Spotlight
Oppenheimer Capital 2008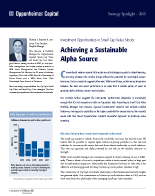 Oakwood Outlook
Oakwood Capital Mgt 2009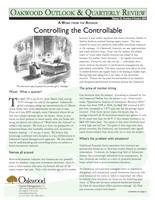 Article on deflation
P&R Quarterly Review 2003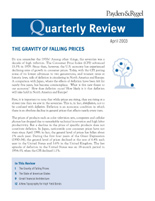 White paper on Brazil
Payden & Rygel 2002